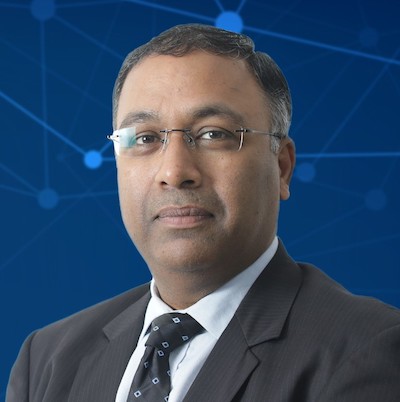 Director-Government Affairs Strategy, India HUB & ASEAN
Boston Scientific
Mr. Vibhav Garg serves as the Director-Govt Affairs Strategy for India, India HUB & ASEAN and Head-Govt Business, India & India HUB for Boston Scientific. He has extensive global experience of more than 2 decades in the areas of Policy Advocacy, Brand Management, Regulatory & Compliance, Public Affairs, Corporate Communications, Crisis Management and has been engaging with state and federal government of India, South Asian, South East Asian and other developing countries for various strategic healthcare initiatives and policy discussions with concerned stakeholders.
Prior to rejoining Boston Scientific , Vibhav held various strategic positions with US & India headquartered organizations like GE Healthcare as Vice President-Health Policy & Govt Affairs, Boston Scientific India as Associate Director-Health Economics & Govt Affairs; Confederation of India Industry, the apex industry body in India, as Head of Life Sciences & Healthcare; Mascon Global Limited, a boutique management and IT consulting organization, spearheaded their healthcare and life sciences initiatives in India and US as well; and Brainwave Biosolutions Ltd where he lead the life sciences and healthcare practice of the organization. Most recently he was associated with Indian Pharmaceutical Alliance, the pharma trade association, as Associate Secretary General.
He is a pharmacy graduate from GJU, Hissar followed by Master of Engineering in Biotechnology from BITS, Pilani and Advanced Diploma in Business Administration from All India Management Association. He is currently pursuing Doctorate in Business Administration & General Management with specialization in Health Policy. His thoughts, views and research have been published in various peer reviewed journals and magazines and he has delivered many national and international invited lectures. Vibhav is currently Industry Co-Chair in Asian Harmonization Working party (AHWP) representing Indian Medical Device Industry and also Chair of India Center of Excellence (CoE) at APACMed (Asia Pacific Medical Technology Association). Additionally, he is the Chair of Medical Equipment Subgroup of CII (Confederation of Indian Industry) and Co-Chair of FICCI Medical Device Policy Committee and Lead for UHC working group of APACMed India CoE. He was also the Vice Chair of AdvaMed (Advanced Medical Technology Association) in India and currently heads multiple other committees in trade associations like CII, FICCI, AmCham, USISPF and other industry associations. He has also been advising various departments in different ministries of Government of India like Department of IT, Health, and Biotechnology in various capacities.