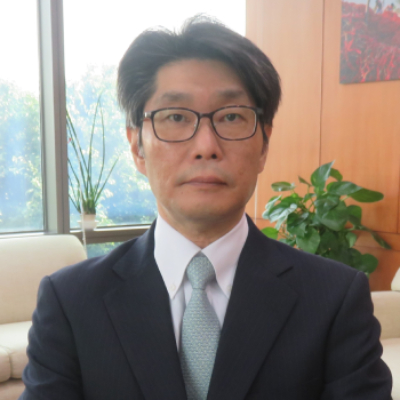 Director
Asian Development Bank, India
Mr. Takeo Konishi is the Country Director of Asian development Bank in India.

Mr. Konishi has more than 22 years of professional experience, including almost 20 years with ADB. He steadily progressed through senior roles since joining ADB as a Young Professional in August 1999. He has worked in SEOD as Programs Officer/Programs Coordination Specialist for 2 years and was assigned in PHCO as Programs Coordination Specialist in November 2003. He transferred to BPMSD as Human Resource Specialist in BPHR in September 2004 and was promoted to Senior Human Resource Specialist in February 2005. He then progressed to
Principal Board Operations Specialist, OSEC in June 2008 and moved back to BPMSD in September 2011 as Advisor, BPMSD and Head, Unit for Institutional Coordination in BPOD-UIC. While in UIC, he supported ADB's Work Program and Budget Framework and implemented
corresponding institutional changes to address evolving business needs and institutional priorities. In April 2014, he took over as Country Director, URM, where he established the ground-work for the significant increase in operations in a very complex and challenging environment. He moved to Central West Asia Department (CWRD) as Advisor in July 2018 and in this role, he supported the restructuring of CWRD's front office to help optimize the division of responsibilities and improve CWRD's overall operational effectiveness. He also effectively liaises with the Management and Board on a range of operational matters. Prior to ADB, he was Consultant at Inter-American Development Bank and PADCO (now AECOM International Development) in the USA.

Mr. Konishi holds a Master's degree in Public and International Affairs from University