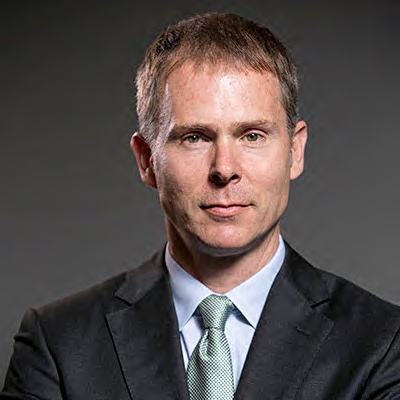 U.S. Acting Deputy Assistant Secretary for International Communications and Information Policy
Bureau of Economic and Business Affairs, U.S. Department of State
Stephen C. Anderson is the Acting Deputy Assistant Secretary for International Communications and Information Policy in the Bureau of Economic and Business Affairs.  In this capacity, he leads development of international Internet, data, and privacy policies and related negotiations with foreign governments.
Previously, Mr. Anderson was Director of the Office of Specialized and Technical Agencies in the State Department's Bureau for International Organization Affairs.  In that role, he was responsible for U.S. relations with over 40 specialized UN agencies, funds and programs, and was the lead U.S. negotiator of the successful U.S. effort to reform the Universal Postal Union's remuneration system for the e-commerce era.
In 2017, Mr. Anderson was the State Department Visiting Fellow at the Chicago Council on Global Affairs.  From 2014 to 2017, he served as Deputy Chief of Mission and Chargé d'affaires at the U.S. Embassy in Antananarivo, Madagascar, where he helped restore full diplomatic relations after a 2009 coup.  He served multiple tours in Iraq and Afghanistan focused mainly on the management of provincial reconstruction teams.
Mr. Anderson has also been posted to Mexico, Germany, Guatemala, Argentina, and Italy since joining the Foreign Service in 1994.  He is the recipient of numerous State Department superior and meritorious honor awards.
Mr. Anderson holds an MS in Applied Economics and a BA in Economics from Marquette University.