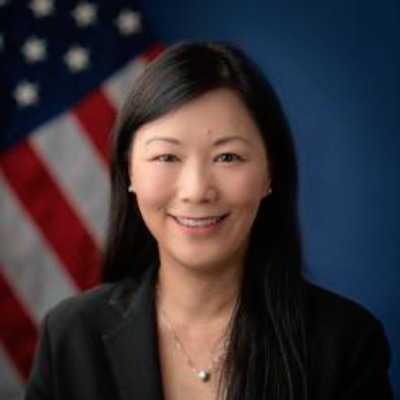 Counselor and Chief Negotiator, Indo-Pacific Economic Framework, Office of the Under Secretary
U.S. Department of Commerce
Sharon H. Yuan joined the Department of Commerce in May 2022 to serve as the Counselor and Chief Negotiator to represent the United States in multilateral discussions as part of the Indo-Pacific Framework for Prosperity (IPEF), a Biden-Harris Administration priority economic initiative. In this role, She works alongside counterparts in partner countries to deepen U.S. economic engagement in the region and strengthen the economic competitiveness of the United States and other framework partners.
Ms. Yuan brings more than 20 years of experience as both a senior policymaker and private sector attorney. Most recently, she served as the President of The Asia Group, a strategic advisory firm assisting U.S. companies to navigate markets across Asia. During the Obama Administration, she worked at the U.S. Department of Treasury as Deputy Assistant Secretary for Trade and Investment Policy, while concurrently serving as Executive Secretary and Senior Coordinator for China Affairs. She previously served on the White House National Economic Council and was an attorney with Sidley Austin LLP in Washington, DC.
Ms. Yuan is a member of the Council on Foreign Relations and the National Committee on U.S.-China Relations. She received a juris doctorate from the University of Virginia School of Law and received a Bachelor of Arts in economics from the University of California, Berkeley. Yuan is conversant in Mandarin Chinese.