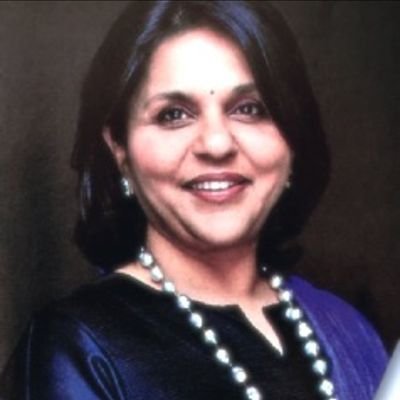 Past President
FICCI & JMD- Apollo Hospitals Group
Dr. Sangita Reddy is a Global Healthcare Influencer, Healthcare Technocrat, Social Entrepreneur and Humanitarian. She has been conferred with an Honorary Doctorate by Macquarie University Australia, in recognition transformative changes in healthcare and development of Health IT. She is an Honorary Consul of Brazil in Hyderabad.
Influencing Global Healthcare - Dr. Sangita Reddy is a member of The World Economic Forum, Rockefeller working Group, past member on Health for the Twelfth Five Year Plan, Planning Commission, Govt of India. She is also a Member of the Tech Devpt Board, Department of Science and Tech, Govt of India and is an Executive Member at NASSCOM.
Driving Healthcare Technology & Innovation - Dr. Sangita Reddy is focused on setting benchmarks in futuristic health care projects enabling IOT, AI, Data Analytics, Drone Tech and Block Chain. Under her leadership, Apollo Hospitals received three consecutive HiMSS-Elsevier ICT achievement awards and four hospitals have achieved the HiMSS Level-6 certification.
An Entrepreneur Promoting Affordable and Sustainable Social Initiatives - One of her initiatives, Apollo Reach, aims to build a string of secondary care hospitals in rural India. Dr. Sangita Reddy is also Chairman at Apollo Knowledge, an education initiative focused on shaping healthcare human capital for tomorrow by setting up of Medical Colleges, the online learning platform Medvarsity and Apollo MedSkills.
Driving Humanitarian Initiatives - Dr. Sangita Reddy heads Apollo Philanthropy, an umbrella entity encompassing 'Save a Child's Heart Initiative', SAHI, CURE and the Billion Hearts Beating Foundation and Total Health Foundation.
Awards and Recognitions - Dr. Sangita Reddy has been a recipient of numerous prestigious awards for business and leadership in the health care industry.