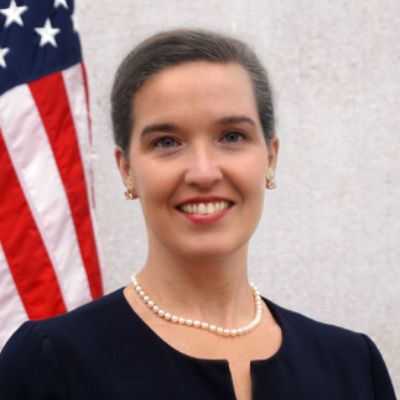 Director
American Institute in Taiwan
Sandra Oudkirk has served as the Director of the American Institute in Taiwan sincc July 2021. A career member of the Senior Foreign Service, Sandra previously served as a Deputy Assistant Secretary in the East Asian & Pacific Affairs and the Energy Resources Bureaus as well as an
Acting Deputy Assistant Secretary in the Bureau of Economic & Business Affairs.
Her previous overseas assignments include consular assignments at AIT/Taipei and in Embassy Dublin as well as assignments in both Embassy Ankara and Consulate General Istanbul, a tour as Narcotics Affairs Section Chief in Kingston, Jamaica and an assignment as the economic counselor in Beijing. She has also served as the East Asian & Pacific Affairs Bureau staff assistant, the Burma/Laos desk officer, as a Senior Watch Officer in the Operations Center, and as the Director for the Middle East & Asia in the Energy Resources Bureau.
Ms. Oudkirk was born and raised in Tampa, Florida and is a graduate of Georgetown University's School of Foreign Service. She is married to fellow Foreign Service Officer Scott Oudkirk and has three children. She speaks Mandarin Chinese and Turkish.