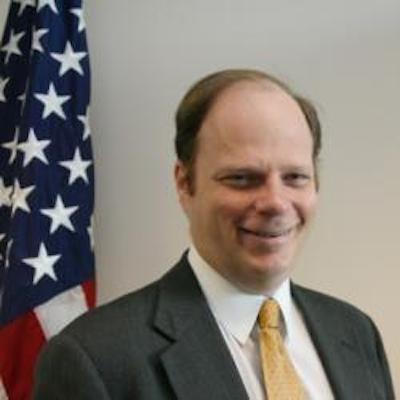 Acting Deputy Assistant Secretary for Asia
U.S. Department of Commerce
Richard (Rich) Steffens is the U.S. Department of Commerce's Acting Deputy Assistant Secretary for Asia. Prior to his assignment in Asia, Mr. Steffens served as Deputy Assistant Secretary (Acting) and Executive Director for Western Hemisphere, where he managed Commerce's negotiating teams working on the U.S.-Mexico-Canada Agreement (USMCA).  He has previously served on the policy and planning staff in the Office of the Secretary of Commerce, as Minister-Counselor at U.S. Embassy Canada, in U.S. Embassy Moscow, as consul in Vladivostok in the Russian Far East, in the Czech Republic, and Ukraine.  His offices in Vladivostok, Prague, and Kyiv were all named International Trade Administration Organization of the Year under his leadership.  He has been awarded the Commerce Department Gold Medal, Silver Medal, and Bronze Medal (two times).  
Prior to joining the Commerce Department, Mr. Steffens served as Assistant Director for Venture Development with the New Jersey Commission for Science and Technology and as Assistant Director of Research at the Fels Center of Government at the University of Pennsylvania.  He began his career with Andersen Consulting in New York.
Mr. Steffens is a graduate of the Wharton School and holds a Masters in Government Administration from the University of Pennsylvania.  He is author of "The Changing Software Market" and "Secrets of a Venture Capitalist" as well as more than 50 articles on international trade and economic development.  He speaks French, Russian, Ukrainian, and Czech.  He enjoys creative writing, hiking, and yoga.  He is married and has two children.