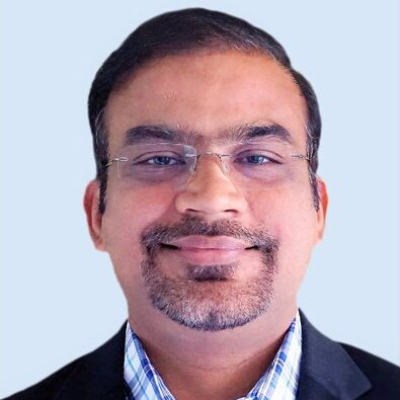 Chief, Graphene Business, Innoventure and Innovation
Tata Steel
Kamesh is the Chief Graphene Business, Innoventure & Innovation Officer at Tata Steel. Prior to that he was the Senior Vice President, Strategic Collaborations & Programs, Group Technology & Innovation Office (GTIO), Tata Sons Pvt. Limited.
He is a strategic, transformational and passionate business leader, with 30 years of multi-sectoral experience across aerospace and defence, industrial, automotive sectors and public affairs (policy advocacy and diplomacy), technology and innovation, government relationship and collaborations.
He has held several executive positions across Tata companies in key assignments, as Chief Operating Officer of Tata's Aerospace & Defence start-up, as Vice President – Public Affairs at Tata Services, Chief of Sales & Exports, Chief of Supply chain, Head of Marketing & Business Development at Tata Hitachi; a subsidiary of Tata Motors Ltd.
He has global experience across areas like strategy, strategic collaborations and JV's, innovation, startup and entrepreneurship, new product development and manufacturing, marketing, business development, exports, customer support, supply chain, and operations; and this has proven his ability to create strategic opportunities, establish and manage business across geographies.
Mr. Gupta has a Bachelor's Degree in Mechanical Engineering from Visvesvaraya Regional College of Engineering Nagpur and has done a Management Education Program from the Indian Institute of Management, Ahmedabad. He was also selected for Carnegie Mellon Fullbright scholarship and is a Chevening fellow from the University of Oxford.