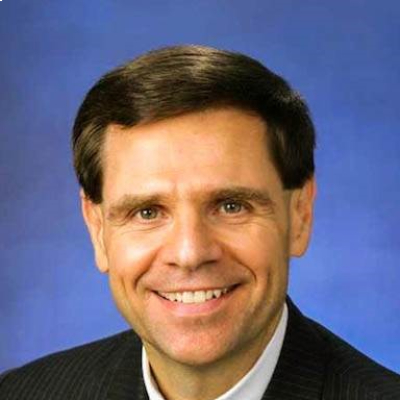 Managing Director and Head of the Public Sector Group, Asia-Pacific
Citigroup, Hong Kong
Michael is a Managing Director and Head of the Public Sector Group, Asia-Pacific for Citigroup based in Hong Kong. He is responsible for the firm's business with Asia-Pacific governments, central banks, sovereign and quasi-sovereign entities, government pension funds, policy banks and state and local governments and agencies.
Prior to joining re-joining Citigroup in 2019, Michael was a Managing Director at OpenDoor Securities, a fin-tech start-up based in New York.
Michael began his career as an economist at the Federal Reserve Bank of New York in 1982. He joined the Fed's Foreign Exchange Desk in 1985 and in 1988 was appointed an Officer of the Federal Reserve as well as Manager and Chief Dealer of the Foreign Exchange Desk (which conducts foreign exchange intervention operations on behalf of the U.S. monetary authorities). Following eight years at the Federal Reserve, Michael moved to the private sector where he focused on developing hedge fund, prime brokerage and asset allocation businesses at J.P. Morgan and Bank of America.
In January 2000, Michael was appointed by President Clinton as the Deputy Assistant Secretary for Federal Finance at the U.S. Treasury Department. His primary responsibility was managing the debt of the U.S. government as well as advising the Secretary of the Treasury and other senior Administration and Treasury officials on financial market developments. Michael also served as the Vice Chairman, and Acting Chairman, of the Steering Committee of the President's Working Group on Financial Markets. The Bush Administration asked him to remain with the Treasury Department to help with the transition following the 2000 elections.
In October 2001, Michael joined Citigroup, London, as Head of UK Investor Foreign Exchange Sales in the Fixed Income Currencies and Commodities Group. He led a team that provided foreign exchange services to central banks, monetary authorities, sovereign wealth funds and UK and European asset managers and insurance companies. In 2005, he was asked to establish the Public Sector business in Asia-Pacific for Citigroup based in Hong Kong. Between 2011 and 2015 Michael held similar positions at J.P. Morgan and HSBC.
Michael earned a B.A. Degree in Economics, History and Political Science (triple major) from the University of Wisconsin-Milwaukee in 1980 and graduated Phi Beta Kappa. He earned a Master of International Affairs Degree from Columbia University in New York in 1982, specializing in International Economics and International Political Economy. In 2000, he was awarded the U.S. Treasury's Exceptional Service Award. Michael is a past Chairman of the America's Committee of the Hong Kong General Chamber of Commerce (2012–2015). He is the author of Chapter 19, "FX Reserve Management", in "The Handbook of Exchange Rates", (Wiley 2012).