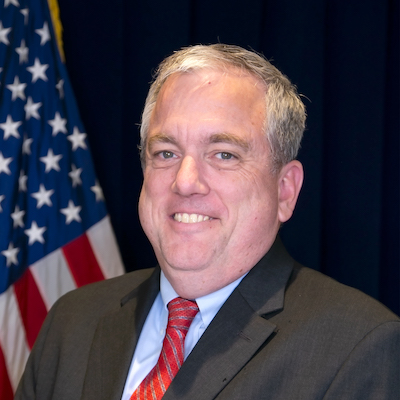 Senior Bureau Official, Bureau of Economic and Business Affairs
U.S. Department of State
Matt Murray is the Senior Bureau Official in the Bureau of Economic and Business Affairs (EB). In this role, Matt leads EB's efforts to create jobs at home, boost economic opportunities overseas, and make America more secure. He joined EB as Deputy Assistant Secretary of State for Trade Policy and Negotiations in September 2020. In that capacity, he led four offices that oversee the State Department's engagement to open new markets, resolve trade disputes, protect intellectual property rights, and promote agricultural innovation.
Immediately prior to his service in EB, he was the Economic Minister Counselor at the U.S. Embassy in Beijing, China. He also has served as Economic Counselor at the U.S. Embassy in Canberra, Australia.
Matt previously worked in Washington, DC, as Director of the 24/7 Watch in the Bureau of Intelligence and Research from 2016 to 2018 and as Special Assistant to the Under Secretary of State for Economic Growth, Energy, and the Environment from 2011 to 2013. His earlier overseas postings included assignments in Shanghai, Beijing, Dar es Salaam, and New Delhi.
Matt joined the Foreign Service in 1998 and is a member of the Senior Foreign Service.
He has master's degrees from the U.S. Army War College and the University of Pittsburgh and a bachelor's degree from Washington College in Chestertown, Maryland.