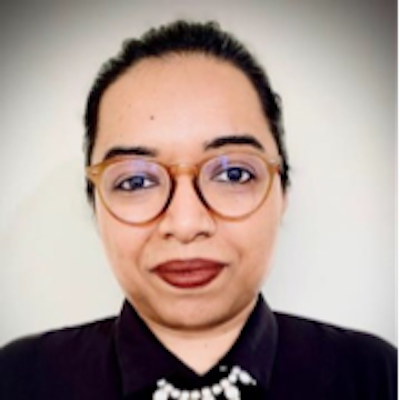 Principal Consultant, Digital Solutions
IQVIA
Jo is the Principal for Digital Solutions at IQVIA and helps healthcare companies across South Asia with digital transformation strategies. Jo is a technology-driven leader committed to driving digital adoption in the healthcare industry to improve care pathways and engagement with HCPs and patients. Prior to delivering strategic advisory services for healthcare companies, Jo was the Head of Digital Innovation at Sanofi (India).
She brings over 12 years of experience with pharmaceutical firms and healthcare start-ups driving digital and technology change. Jo's expertise is informed by the diverse roles she has held in strategy, innovation, digital marketing, and business development across major corporations like Eli Lilly, Sanofi and HealthTech startups in India. Her previous work with healthcare firms to design and execute digital engagement strategies has been recognized as best practice and adopted across multiple geographies globally.
Jo completed her Master of Sciences in Biological Sciences from Birla Institute of Technology and Science, Pilani and an MBA from University of Rochester, New York.