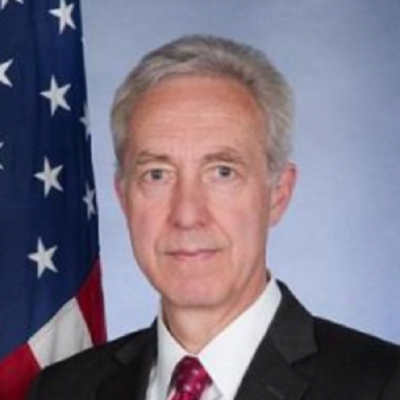 Japan Representative
Pharmaceutical Research and Manufacturers of America (PhRMA)
Hans Klemm is the Japan Representative at the Pharmaceutical Research and Manufacturers of America (PhRMA). PhRMA represents leading biopharmaceutical research companies and, since 2000, PhRMA member companies have invested more than $1 trillion in the search for new treatments and cures, including $91.1 billion in 2020 alone. PhRMA works to advance policies that protect biopharmaceutical innovation and increase patent access to innovative medicines. 
Ambassador Klemm is based in PhRMA's Tokyo office, leading government, policy and public affairs for PhRMA in Japan. Japan is the second largest market in the world for innovative biopharmaceuticals behind the United States, with total sales of approximately $39 billion USD in 2020.
Before joining PhRMA, Ambassador Klemm worked for nearly four decades as an American diplomat. During his U.S. Foreign Service career, he was appointed as ambassador to Romania and to Timor-Lest and served as chief human resources officer for the U.S. Department of State. In addition to representing the U.S. as coordinator for Asia-Pacific Economic Cooperation (APEC), Ambassador Klemm worked at the U.S. Embassy in Tokyo on multiple occasions, and served at U.S. embassies in Afghanistan, Korea, Germany and Trinidad and Tobago. He is a graduate of Stanford University (M.A.) and Indiana University (B.A.).