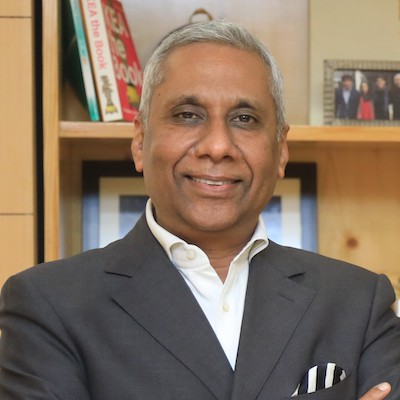 Managing Director and Chief Executive Officer
Invest India
Mr. Deepak Bagla is the Managing Director & CEO of Invest India, the official Investment Promotion and Facilitation Agency of the Government of India. Mr. Bagla brings two decades of work experience starting with the World Bank in Washington DC, followed by a stint with a major Indian business conglomerate, where he was involved with corporate planning and establishing green field projects.
Mr. Bagla had worked with Citigroup since 1989 in various roles including structured financial solutions for State Governments, Capital Markets, Financial Institutions and public/private Corporations. From 1996 he was involved with global equity offerings by Corporations in Europe and Asia. He was a member of the Banking & Finance Committee of the Bureau of Indian Standards (ISO affiliate 2005-06). He was also a member of the committee established by the Government of India to recommend corporate governance norms for independent directors (2006).
Mr. Bagla has a Bachelor's degree with honours in Economics from St Stephens College, Delhi University, and a Masters in International Trade & Finance and Diplomacy, from the School of Foreign Service, Georgetown University, Washington DC.