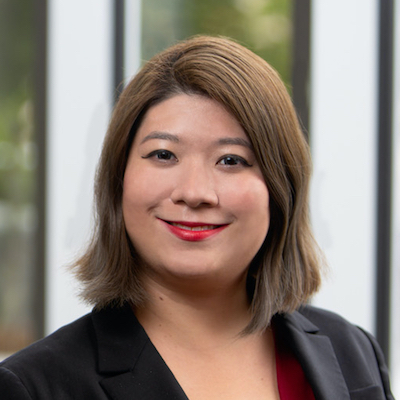 Head of Digital Policy APAC
Amazon Web Services
Annabel Lee leads Amazon Web Services' (AWS) public policy work on Digital issues for APJ. She has deep subject matter expertise on digital policy issues, including data protection, privacy, cybersecurity and emerging technology, from both the industry and government perspectives.
Prior to joining AWS, Lee was Senior Manager, APAC Policy at BSA | The Software Alliance, where she advocated on behalf of the software industry in the Asia-Pacific region on a range of regulatory and legislative issues including privacy, cybersecurity, and copyright.
Lee was also Policy and International Manager in the Personal Data Protection Commission of Singapore, responsible for developing policy and advising both public and private sector organizations on data protection and privacy issues.
Her key areas of focus included emerging technology, data economy, telecommunications, and financial sectors. She also held the international portfolio in the Commission for the Asia-Pacific and Europe regions. Lee was also responsible for the Singapore Government's work on AI Industry Strategy, and worked on AI Governance issues, including the Singapore Government's Model AI Governance Framework.
Lee is a graduate of the London School of Economics and Political Science. She is based in AWS' Singapore office.