The 2020 Indo-Pacific Business Forum (IPBF) was jointly hosted by the governments of the United States and Vietnam, in partnership with the U.S. Chamber of Commerce, the Vietnam Chamber of Commerce and Industry, the U.S.-ASEAN Business Council, and AmCham Vietnam. The two-day event, held on October 28-29, 2020, featured a unique hybrid of a live, in-person regional program held in Hanoi, alongside a global livestream of virtual speakers and a series of online breakout panel sessions. More than 2,500 participants from 56 countries registered to participate in this marquee event.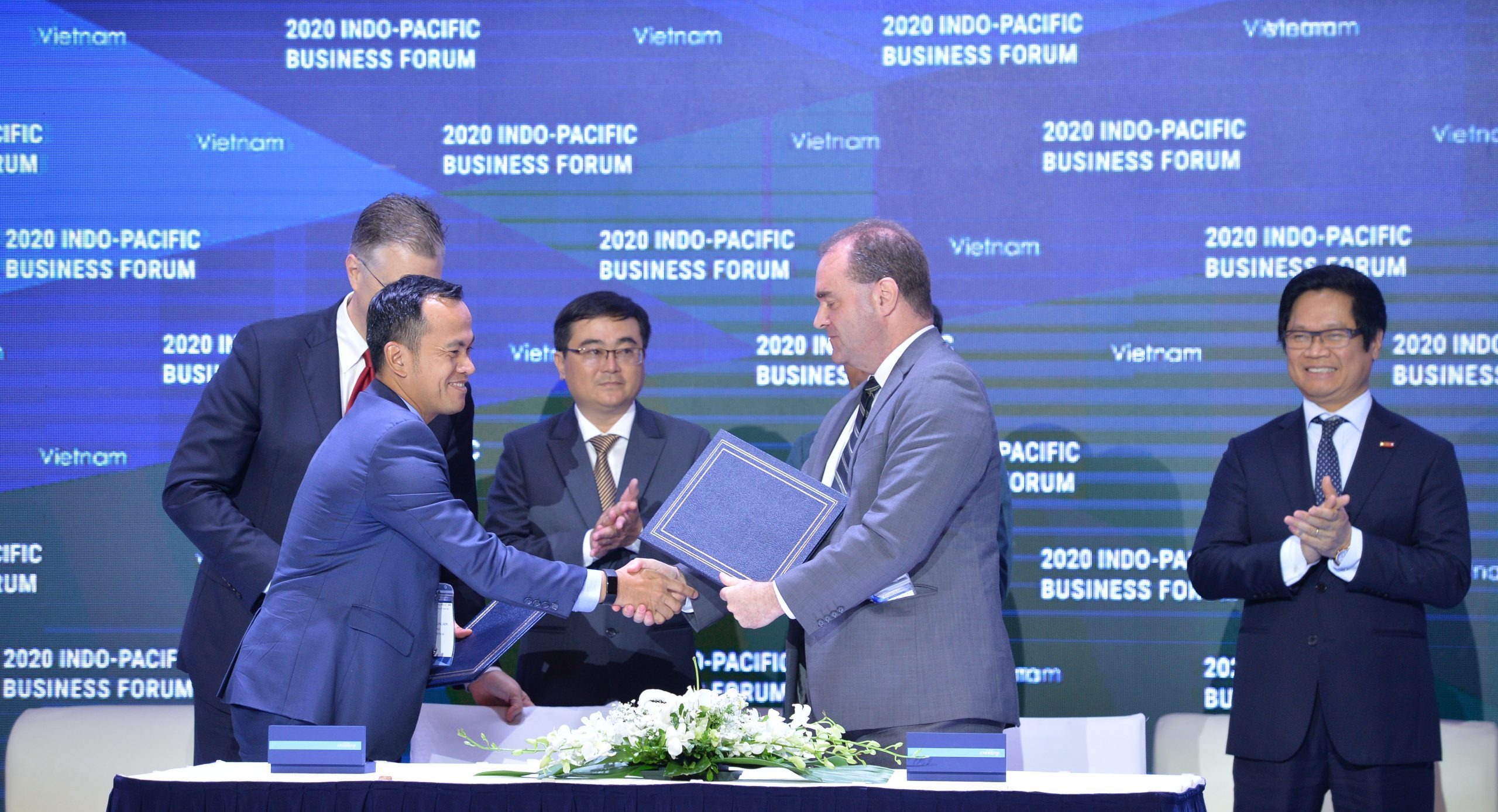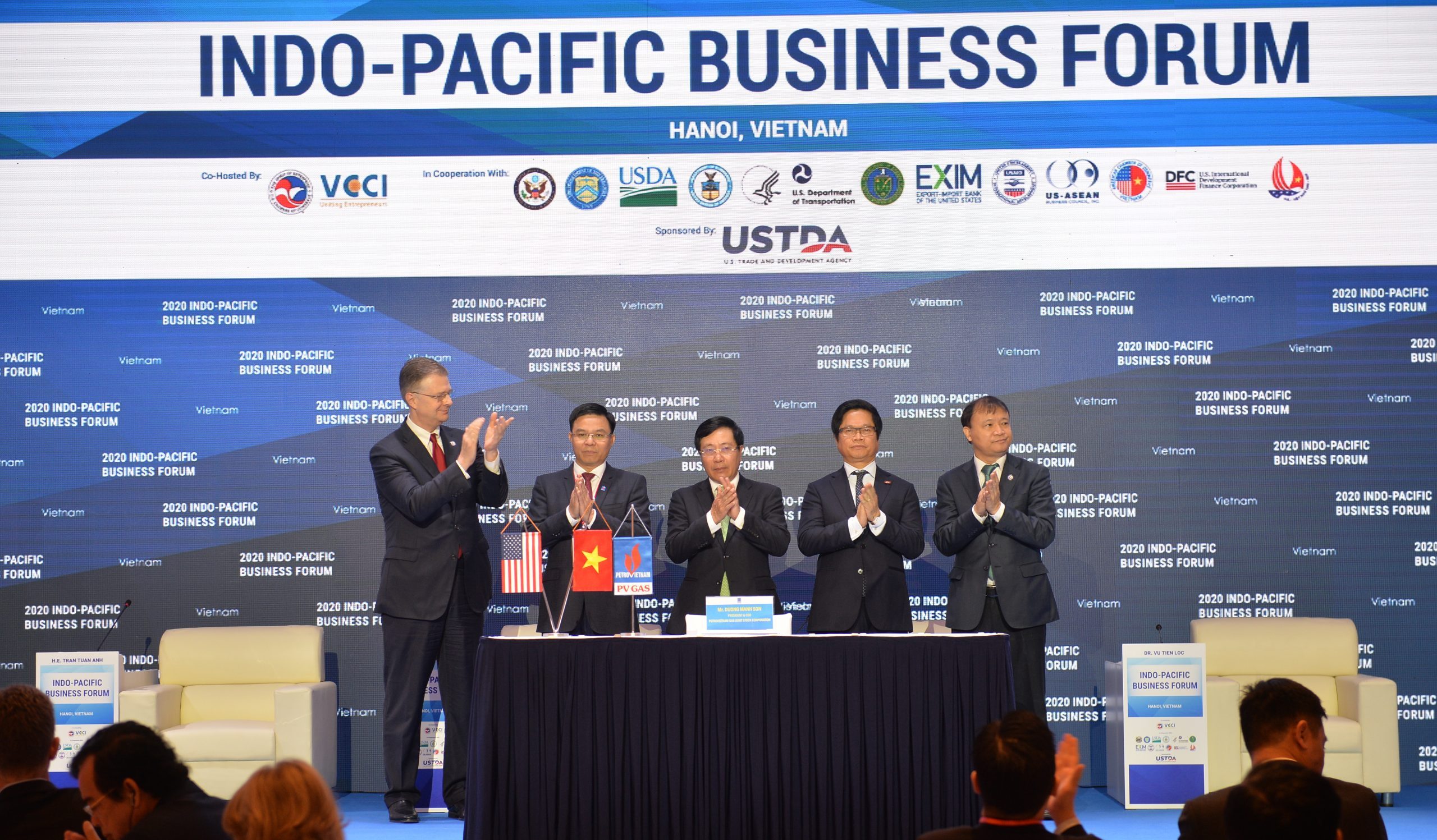 Building on the success of previous Forums, the 2020 IPBF represented one of the highest-profile platforms for engagement between allies on regional economic growth and critical infrastructure development — all aligned with the Indo-Pacific strategic vision advanced by the United States and its partners. Senior officials from the United States and Vietnam governments were joined by impactful corporate leaders and other stakeholders from across the region to discuss a range of priority issues, including the digital economy, energy sector, regional health investments, future of work initiatives, and broader infrastructure development across Southeast Asia.
IPBF Outcomes
Among numerous public-private partnerships and agreements that were announced over the two-day conference, IPBF provided a platform for the announcement of several major infrastructure deals that were supported by or aimed to advance the Indo-Pacific Strategy, including more than US$4 billion in energy and telecommunications projects.
Featured Speakers and Participants
From the United States, the 2020 IPBF featured U.S. Secretary of State Michael Pompeo, U.S. Secretary of Commerce Wilbur Ross, and U.S. Secretary of Energy Dan Brouillette. From Vietnam, the 2020 IPBF featured Deputy Prime Minister Pham Binh Minh,  and Minister of Industry and Trade, Dr. Trần Tuấn Anh.
The U.S. government delegation included senior representatives from the U.S. Departments of State, Treasury, Commerce, Energy, Health and Human Services, and Transportation, as well as the U.S. Trade and Development Agency, U.S. Agency for International Development, U.S. International Development Finance Corporation, U.S. Export-Import Bank, Federal Aviation Administration and the U.S. representative to the Asian Development Bank. Other senior officials participating in the Forum were Congressmen Ami Bera (CA-7) and Ted Yoho (FL-3), as well as U.S. Ambassadors to India, Thailand, Vietnam, Cambodia, Laos and Myanmar, along with senior leadership of other regional Missions.